BEST OBSTETRICS

GYNECOLOGY DOCTORS

IN AL QUSAIS
Our highly skilled and qualified gynecology specialists make sure to provide the best possible care for patients during pregnancy and delivery. Apart from general gynecology, our gynecologist has vast expertise in diagnosing and managing issues pertaining to menstrual cycles, hormonal issues, family planning & infertility. We provide the best gynecology services in our clinic in the Al-Qusais 3 area. We do have the best and most experienced Doctors From every corner of the world to provide the best in world-class care to our patients in all their needs. We are promised to provide the best obstetrics and gynecology treatments with world-class care.
Well mother preventive health program.
Antenatal care.
High-risk pregnancy.
Reproductive endocrinology & infertility.
Family planning.

Screening for gynecological cancer

Urogynecology.
Obstetrics and Gynecology

Antenatal care is important for providing better health for women and their unborn child.
Through this form of preventive health care, we provide women skilled health personnel to learn about healthy behaviors during pregnancy, better understand the warning signs during pregnancy and childbirth, and get social, emotional and psychological support at this critical time in their life.
Through antenatal care, pregnant women can also access micronutrient supplementation, treatment for hypertension to prevent eclampsia, as well as immunization against tetanus. Antenatal care can also we provide HIV testing and medications to prevent mother-to-child transmission of HIV.
We can give you complete details about your concerns regarding the tests and personal care to be done during the pregnancy period and get you the full knowledge about all your concerns and provide you better care.
We at RALS healthcare have a special team to provide the best antenatal care in the industry. Our team consists of highly experienced doctors, nurses and midwifery, who can help you enjoy your pregnancy.
The Best Gynecologist for a High-Risk Pregnancy
If you're pregnant and have been diagnosed with a high-risk pregnancy, you may be wondering what the next steps are. Here, we'll give you an overview of what to expect and how to prepare for your baby's birth.
The first thing you'll need to do is meet with your obstetrician or gynecologist to discuss your specific situation. They'll likely perform some tests to assess your risks and make sure that you're as healthy as possible. From there, they'll develop a care plan specifically for you.
There are a number of things that can contribute to a high-risk pregnancy, so the care plan will be unique to each woman. However, there are some general things to keep in mind. First, you'll need to be extra careful about your diet and avoid anything that could potentially harm the baby. You'll also need to monitor your weight gain closely and get regular exercise (but nothing too strenuous).
You'll also need to be prepared for regular checkups and appointments with your doctor. They'll want to closely monitor both you and the baby's health throughout the pregnancy. And finally, you may need to deliver your baby early via C-section if it's determined that it.
A healthy diet during pregnancy is essential for the development of your baby. Eating a variety of foods will help you get the nutrients you need.
You should aim to eat:
-Fruits and vegetables
-Whole grains
-Lean proteins
-Low-fat dairy products
You should avoid:
-Unpasteurized cheeses and juices
-Raw meats and fish
-Caffeine
-Alcohol
If you are pregnant and considered high-risk, you will want to take extra care to ensure a smooth and healthy delivery. Here are some tips to prepare for your baby's birth:
1. Choose the right care provider. First and foremost, it is important to choose a care provider that you trust and feel comfortable with. If you have any concerns or questions about your pregnancy, be sure to discuss them with your doctor or midwife.
2. Review your medical history. Your care provider will need to know about your medical history in order to provide the best possible care for you and your baby. Be sure to tell them about any previous pregnancies, any health conditions that run in your family, and anything else that might be relevant.
3. Make a birth plan. Once you know who will be helping you through your pregnancy and delivery, you can start to make a plan for how you want things to go. Discuss your preferences with your care provider and make sure they are on board with what you want.
4. Stay healthy. Pregnancy is a time when it is especially important to take care of yourself. Eat healthy foods, get plenty of rest, and avoid harmful substances like cigarettes and alcohol.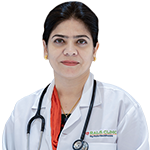 DR. MONIS GAJDHAR
MBBS, MS(Obs & Gyn), FACS
Specialist Obstetrician & Gynecologist
Dr. Monis Gajdhar has a total of 18 years of experience in Obstetrics and Gynecology, in which more than 14 years at a specialist level and having worked in India for 12 years and worked in Dubai for last 5 years in JCI Accredited hospitals.