Relieve pain, Regain your health…
Our physiotherapist at RALS Clinic is proud to offer a quality medical services for patients who are suffering from particular problems that can be resolved by physiotherapy. Our hands-on approach is designed to get you back on the road to recovery as quickly as possible.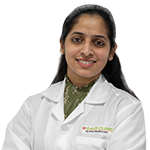 Dr. Alphy Joseph
Bachelor of Physiotherapy(BPT)
Physiotherapist
Alphy Joseph is a committed and loyal Physiotherapist having more than 3 years of work experience in reputed institutions.