Our team of General Practitioners are well skilled in providing primary care for all age groups in prevention, diagnosis and treatment of common acute ailments like fever, respiratory tract infections, diarrhea/dehydration, acute gastritis and most of the chronic life-style disorders like hypertension, hyperlipidemia, and diabetes mellitus. 
Prevention, diagnosis and treatment of acute and chronic illnesses such as hypertension, diabetes and hyperlipidemia.
Wide variety of conditions affecting ENT, respiratory system, gastrointestinal system, and skin/subcutaneous tissues.
Thyroid and other endocrine disorders.
Infectious diseases such as chicken pox, malaria, hepatitis, respiratory infections, GE etc.
Minor injuries (suturing, wound care, immobilization for sprain/strain).
Simple surgical procedures like nail excision/corn removal/wart removal/sebaceous cyst excision etc.
Immunization and preventive health care.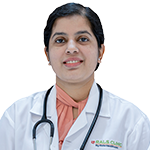 DR. VARADA PANIKKATH
MBBS
General practitioner
Dr. Varada Panikkath has worked for over 8 years in India. Her professional life began as a General Practitioner in emergency department in Kerala, India and worked in many government institutions in Kerala.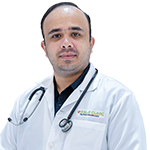 DR. MOHAMMED SHERIL
MBBS
General practitioner
Dr. Mohammed Sheril, an ambitious and prospective General Practitioner at Healthcare facility in Dubai and Northern Emirates in UAE,